Description
Top Al-Adn is a Casual Kurta for an effortlessly smart and trendy. Made from super fined batik cotton exclusive that taking of your style and skins.
This Casual Kurta is a matching pair for the Top Al-Adn kids size.
Soft Round neck collar will make your daddy & kids stay comfortable in it. This casual top suits all formal occasion like Majlis Aqiqah, Cukur Jambul or Hari Raya. It also can be wear in any informal occasion; be wear with any type of pants.
Our Premium Mujahid Top are made with:-
Super Fine Batik Cotton
Soft Round Neck
Relaxed Fit , Special Design Pocket on the chest area
Comfy for daddy & kids
Sizing Chart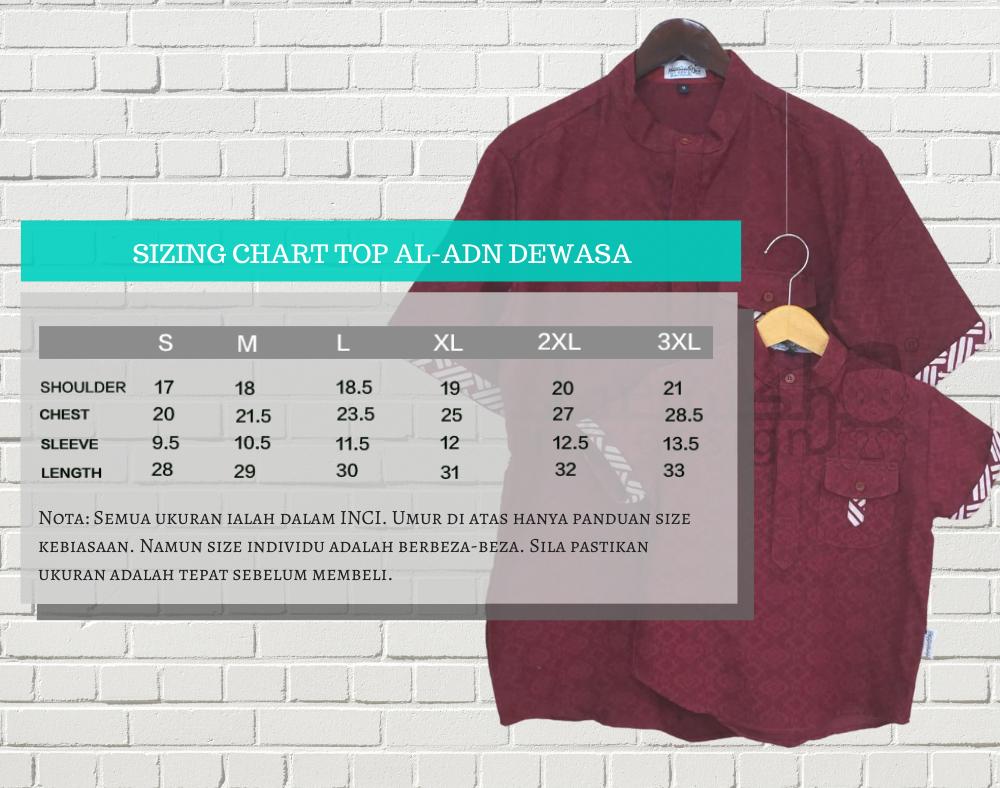 How to measure?
Chest is to be measure flat on the chest area.
Length is the measurement from waist to the heels.
Additional Notes:
Please check on the measurement given to assist you in picking the correct size. The age size is just our recommendation. To ensure that you select the correct size, please select based on your child individual body size. Chest is the back and front fullest measurement at the under arm of the dress. For the length, it is the measurement from shoulder to the hem of the dress.