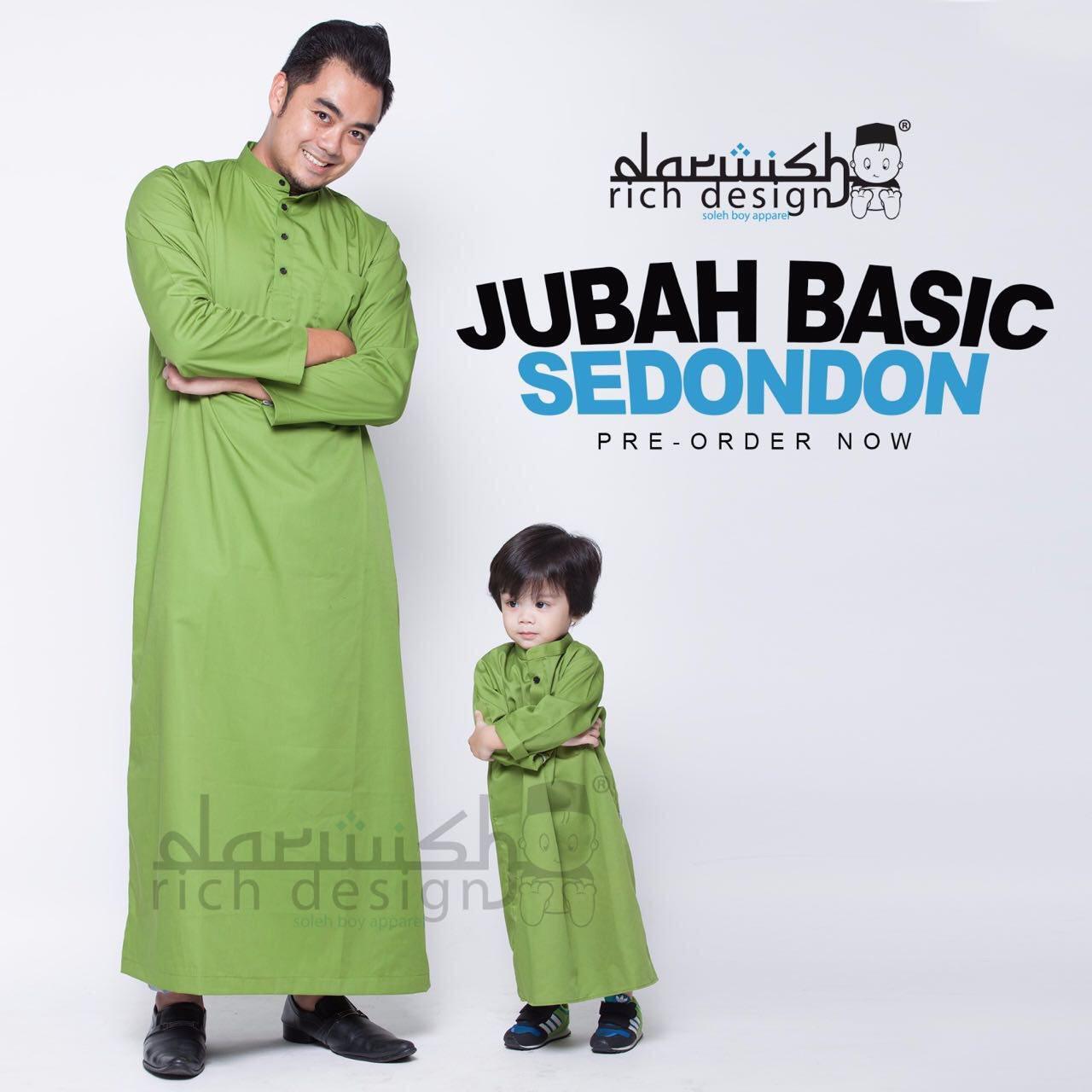 Pre Order Jubah Basic Dewasa Apple Green
Description
JUBAH ATAU KURTA SEDONDON BAPA ANAK RAYA NI?
Boleh tempah, tarikh tutup 30 March 2018
Untuk Jubah/Kurta Bapa (Dewasa) kita tiada ready stock. Perlu tempah aka pre order & tempoh siap 3-4 minggu hari bekerja (ikut Q)
60% deposit sebelum mula jahit, 40% balance dibayar setelah siap. Warna boleh pilih mengikut yang kita ada pada koleksi Kurta & Jubah Baby (boleh refer IG/FB atau website http://www.darwishrichdesign.com)
Sizing Chart Standard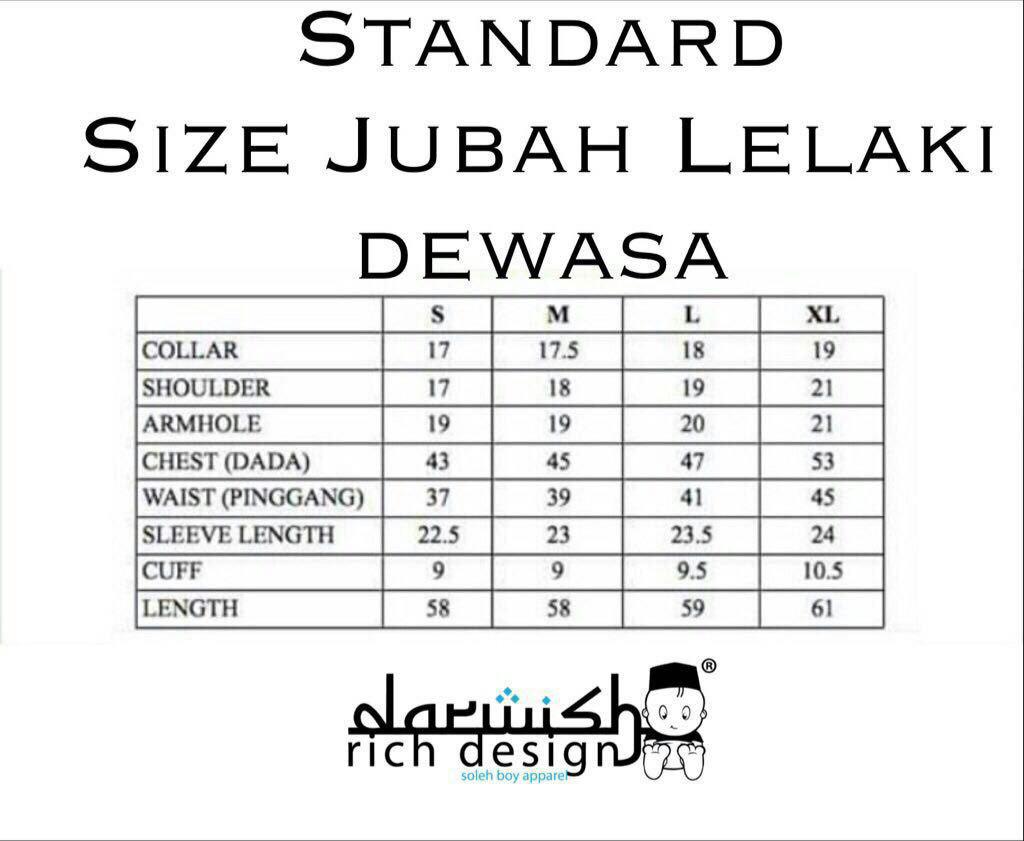 Sizing Chart Custom
DI BAWAH ADALAH "CARA AMBIL UKURAN" JUBAH / KURTA

Ukuran yang diperlukan:

1) Ukuran lilit leher: ……inci
2) Ukuran bahu: ……inci
3) Ukuran lilit dada: ……inci (fit)
4) Ukuran lebar lengan: ……inci
5) Ukuran labuh tangan: ……inci
6) Ukuran labuh jubah: ……inci
Tinggi: ….. cm
Berat: ….. kg

*Labuh tangan tu if nak singkat bagi ukuran takat siku
*Jika nak kurta labuh takat lutut*
**Sila forwardkan ukuran Custom ke :

Link : darwishrichdesign.com/UkuranCustomPreOrder
Berikan kami Orde No. untuk kami match kan ukuran dengan color/design

NEW Released! Al-Fateh is 2 in 1 Kurta Set OR Baju Melayu suitable for cheerful active boys. Made from 100% High Quality Soft German Cotton comfort for your baby & kids.
For a look that transcends time and culture, Al-Fateh by DRD®️ is a MUST –HAVE in your kids wardrobe.
Soft Round neck collar and rubber waist for the bottom will make your baby & kids stay comfortable in it. Al-Fateh suits all formal occasion like Majlis Aqiqah, Cukur Jambul or Hari Raya. It also can be wear in any informal occasion. be wear with any type of pants.
Al-Fateh made with:-
- 100% High Quality Premium Soft Cotton
- Soft Round Neck "Teluk Belanga"
- Adjustable Sleeve with Exclusive Designed DRD®️ Button
- Relaxed Fit , Rubber waist for the pants
- Comfy for your baby & kids even if their still wearing diapers!